Council's International CDA Reputation Grows with First PDS in China
by CounciLINK on December 20, 2018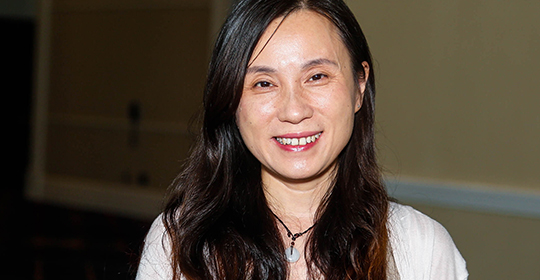 The long arm of the Council's Professional Development Specialist (PDS) program has reached China, with the September certification of Yunfan Jiang as the first PDS in that country.
Jiang currently is the academic manager of Eyaskids Learning Academy, the first early childhood education program to utilize the CDA credentialing program in China. As a founder of Eyaskids, she participated in the process from the ground up and now is responsible for research and development of curricula, which includes the performance improvement of early childhood educators.
Jiang said her own personal experience helped push her into the early childhood education (ECE) field.
"In my childhood years, most parents knew little about the importance of early education and didn't care what a child needed to learn, which allowed me a relaxed and happy childhood although living in a resource-poor environment," Jiang said. "Most teachers had little or no educational background related to this field and worked more like babysitters before the 1990s. Family education is mainly dominated by traditional parental authoritarian style."
Jiang's journey to ECE definitely has involved lots of twists and turns. She graduated from the computer science department of North China Electric Power University in 2000. She later worked in the Multimedia Research Institute of Wuhan University as a research staffer and then joined Pactera to establish a software localization team in its Wuhan branch.
In 2010, after becoming a mother, Jiang decided to go to Canada to study early childhood education to satisfy her strong interest in introducing Western educational theories and practices to China. In 2015, she returned to the country and joined the EYAS Education Group and participated in the establishment of Eyaskids, which is committed to introducing ideas and practices of high-quality early childhood education to China.
Jiang said that Eyaskids – which has been actively cooperating with Council partner ChinaWise – started its CDA credentialing program with strong support from the Council.
"It is very fortunate for Eyaskids to be chosen by the CDA Council as its first experimental base in China for the CDA credentialing program. I believe this is a landmark event for the Council as well as for Eyaskids, and also exciting news for Chinese early educators," Jiang said.
She added: "The early education industry has never been so prosperous due to the growing emphasis in recent years. However, no matter how advanced the education theory is, high-quality education always rests on its practitioners (being) equipped with excellent professional skills. That's why we have the Council with us."